CAST
About the Bloody Hell Movie Cast
---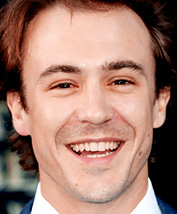 Ben O'Toole
Rex
Ben O'Toole graduated from the Western Australia Academy of Performing Arts (WAAPA) in 2011.
Ben's feature film debut was in the Russell Crowe's directorial debut THE WATER DIVINER where Ben played Henry, the son of Russell Crowe's character Connor who returns to the Battle of Gallipoli to find his three missing sons.
Ben starred in 2018's Jerry Bruckheimer-produced feature 12 STRONG opposite Chris Hemsworth and Michael Shannon, and was also recently seen in Kathryn Bigelow's drama DETROIT. Prior to this, he appeared in PIRATES OF THE CARIBBEAN: DEAD MEN TELL NO TALES, alongside Johnny Depp and Javier Bardem, he also starred opposite Karla Souza in the romantic comedy EVERYBODY LOVES SOMEBODY and appeared in the Mel Gibson directed WWII film, HACKSAW RIDGE, opposite Andrew Garfield, Sam Worthington and Vince Vaughn. Ben was most recently seen in the feature film NEKROMANCER, where he stars opposite Monica Belluci; and he will next be seen in the lead role of the darkly comedic feature film Bloody Hell.
In 2013, Ben made his onscreen television debut as a regular character in the hugely popular series LOVE CHILD for the Nine Network. Ben played the role of Pete and starred alongside Jessica Marais, Jonathan LaPaglia and Ella Scott Lynch for three successful seasons. Ben also appeared on Australian television in the well-received Network 7/Shine mini-series PETER ALLEN: NOT THE BOY NEXT DOOR.
In 2015, Ben was on stage for the return season of the Marshall Napier written and directed production FREAK WINDS, staged at the Old Fitzroy Theatre in Sydney. In 2014, he was seen in the Sydney Theatre Company's MOJO, and in the Melbourne Theatre Company production of THE SUBLIME. In 2012, Ben returned to Perth to play the role of Mercer Stevens in Black Swan Theatre Company's production of BOY GETS GIRL, directed by Adam Mitchell. Ben recently returned to the stage in the Sydney Theatre Company's 2018 production of HARP IN THE SOUTH.
Ben will next be seen playing the lead role of "Rex" in the darkly comedic feature film Bloody Hell; he will also be seen in the upcoming reboot of beloved television series HALIFAX.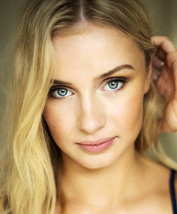 Meg Fraser
Alia
Meg Fraser graduated from QUT (University in Australia) with a Bachelor of Fine Arts in Acting at the end of 2018. While completing her study, she performed in many works of theatre; most notably are her leading roles in The Winters Tale (Hermoine), Spike Heels (Georgie) and Pygmalion (Eliza Dolittle).
In 2017 Meg starred in the short film Leech which went on to compete in many festivals around Australia. As a young adult, Meg spent her time working with Queensland Theatre and Shake & Stir Theatre Company in many youth programs.
Bloody Hell is Meg's debut role in a feature film.
---
About Bloody Hell
---
SUBSCRIBE
Sign up to receive news and updates.
---